VascAgeNet Photoplethysmography Group
A group of European researchers investigating the use of photoplethysmography to assess vascular age, within the VascAgeNet network.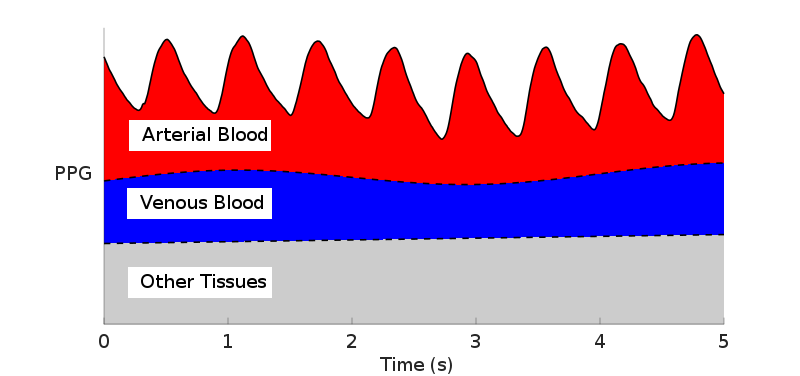 Overview
Vascular ageing is a natural process by which the function and structure of blood vessels degrade over time. It can manifest as elevated blood pressure, increased arterial stiffness, and atherosclerosis. Current approaches to assess vascular age have been found to be predictive of cardiovascular morbidity and mortality, but are often not convenient enough for widespread use.
This group of European researchers is investigating the use of photoplethysmography to assess vascular age. Photoplethysmography is a non-invasive optical technique for measuring the arterial pulse wave, providing information on the state of the heart and blood vessels. The group is part of the wider VascAgeNet network.
Work to date
The group have co-authored several publications:
Group papers
Collaborative research
Collaborative reviews
Invited Talks
The following speakers gave invited talks to the group in 2021:
In 2022 group members have given talks in a public webinar series on Photoplethysmography, including:
Short-Term Scientific Mission
Dr Peter Charlton spent 5 days at Kaunas University of Technology (KTU), hosted by Prof Vaidotas Marozas, Director of the Institute of Biomedical Engineering. During this STSM, Vaidotas, Peter and Birute Paliakaite worked with colleagues at KTU towards harmonising photoplethysmography-based techniques for the assessment of vascular ageing. This was funded by VascAgeNet.
Group Members
The work of the group would not be possible without the hard work of its members, who include: